What Is Circular Fashion?
Designed For Circularity is our first step towards circular fashion. When you see this phrase and logo it means we have thought about this product all the way through each process to be easily recycled and kept within a circular economy.

Wouldn't it be amazing if we were only making clothes out of materials already within our system?

Currently only 1% of all textile production is made using recycled materials. With over 100 billion garments being produced every single year that's a lot of unnecessary virgin feedstock causing harm to our planet.
Clothes should be designed with longevity and recyclability in mind. It's a great step to include as many recycled materials as possible as you are giving another life to something that would otherwise be waste.

Today starts our journey towards circularity. "Circular fashion can be defined as clothes, shoes or accessories that are designed, sourced, produced and provided with the intention to be used and circulate responsibly and effectively in society for as long as possible in their most valuable form".

In simple terms… every part of a garment is cyclical - starting from design.
After this comes the material selection. Is it sustainable? Trying to stick to mono fibres for an easier recycling process.

Have the clothes been manufactured in safe, fair and ethical conditions?

What happens once the garment becomes worn down, can it be redesigned or repaired? If not, how easily can it be recycled without losing it's a value.

These are all questions the fashion industry should be putting at the forefront of everything they do. We have an enormous opportunity to limit the impact the fashion industry has on our environment and this is the smartest way to have a positive impact on a mass scale.
Linear (Traditional) Fashion:

Circular (Sustainable) Fashion: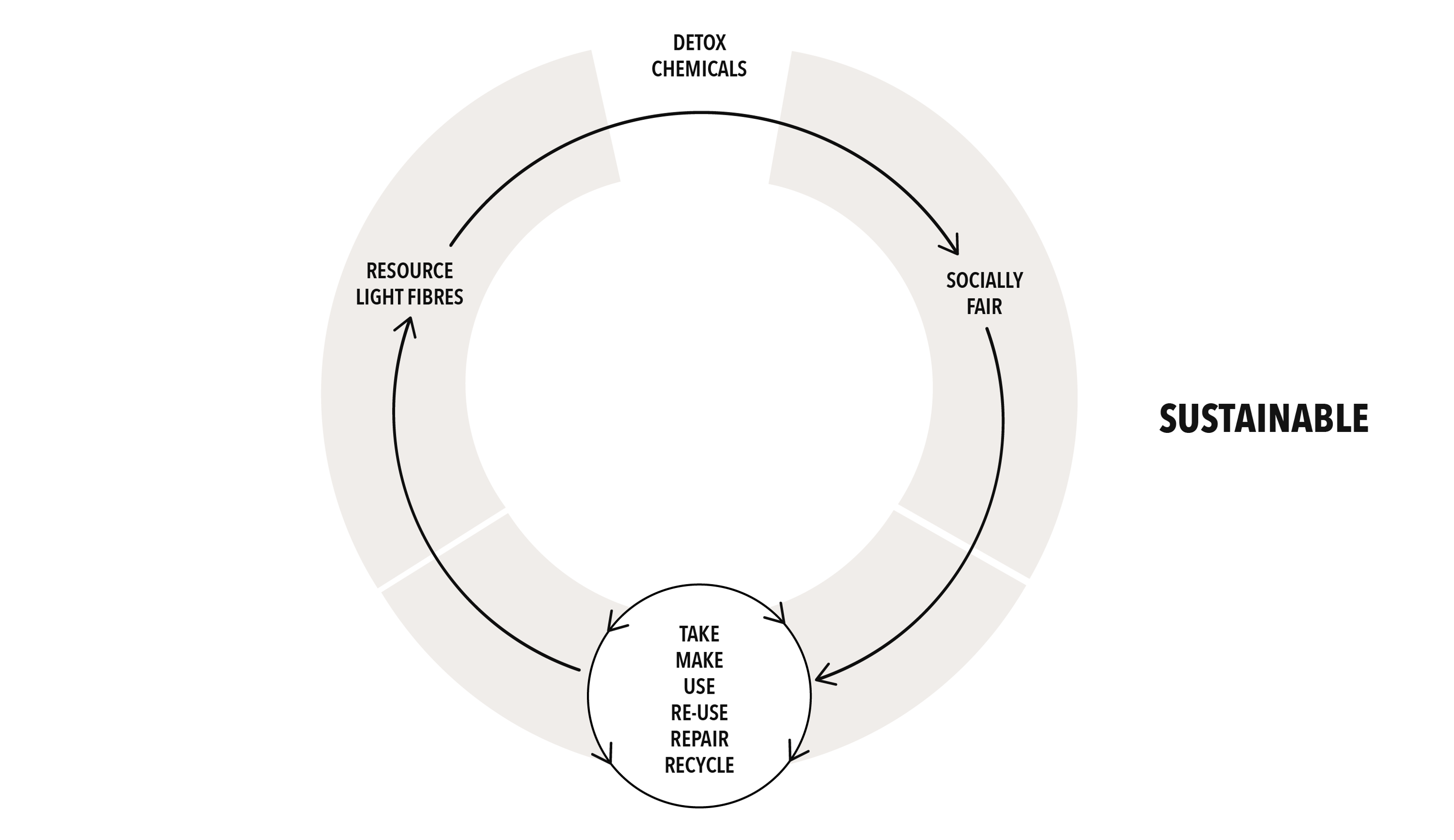 Design for longevity, practicality, versatility and to have a second life.
Created with circularity in mind, the collection uses mono material 100% recycled cotton, water saving indigo dyeing technology, low impact washes and recycled metal trims with eco finishing. The jeans have bar tacks instead of rivets to make it easier to recycle.
Silhouettes are clean to keep the look authentic but details such as raw hems, turn ups and belted waists give the collection a contemporary feel.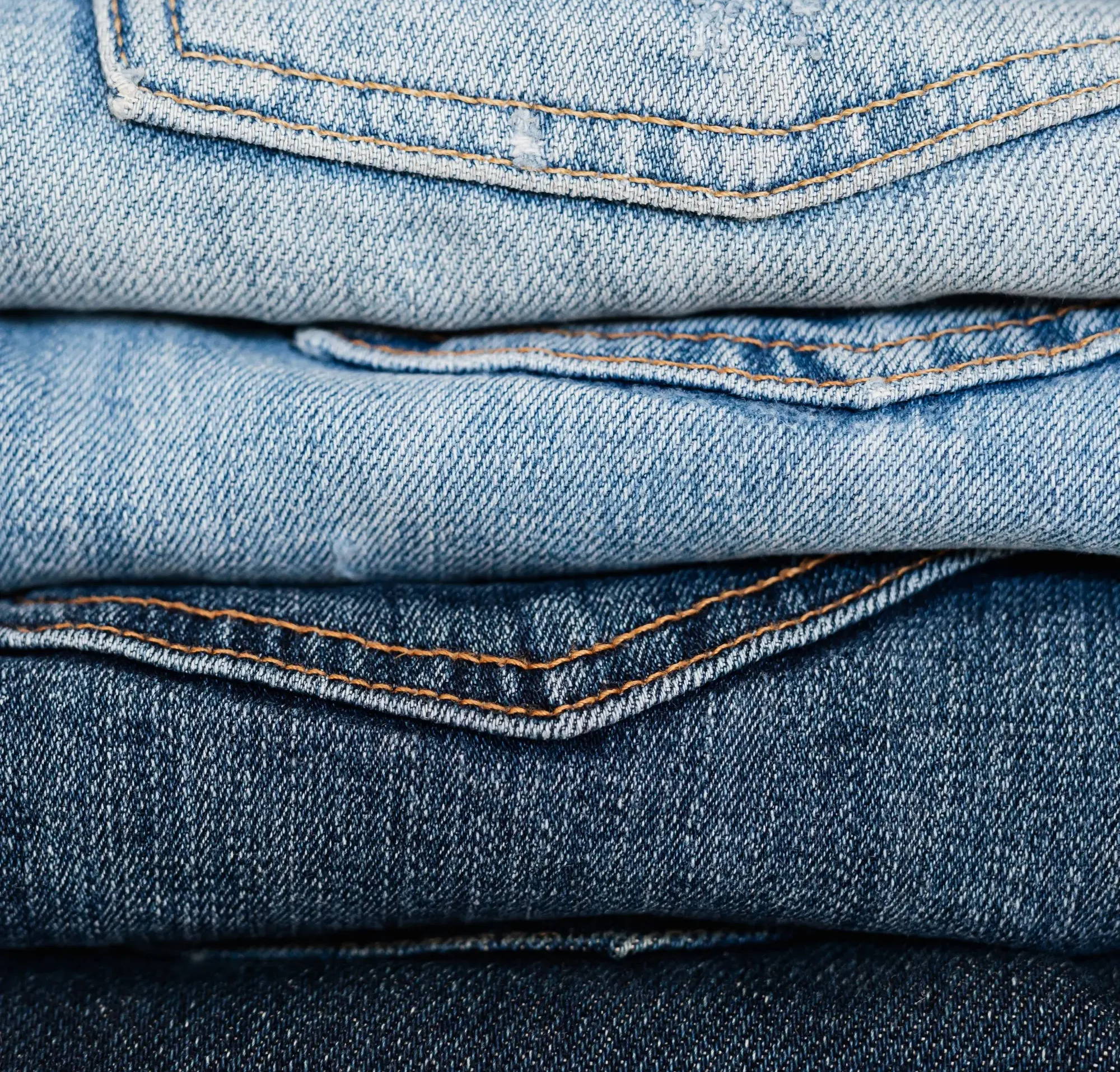 nu-in believes in embracing logic and tangible
actionable approaches that has high IMPACT!